Product Detail
Product Tags
Expandable graphite is one optimal material for fire-retardant applications, SUNGRAF produced expandable graphite with halogen-free, cost-effective when heated resulting in an increase in volume of up to 250-450 times. The resulting expanded flakes are referred to as "char", and provide unique fire retardant properties.
Expandable graphite is also utilized in graphite gasket products, electrically conductive fillers, foundry additives, graphene synthesis, coatings, and other industrial applications.
SUNGRAF will produce it according to your specifications.Before ordering,kindly contact our conselor or local agent to get what you need. SUNGRAF platform will work for you.
1)Expandable Graphite has features of good expandable,
2)Expandable Graphite has the Features of high temperature resistance,
3)It is suitable for a wide range of applications
4)Corrosion resistant
5)Not Harmful to health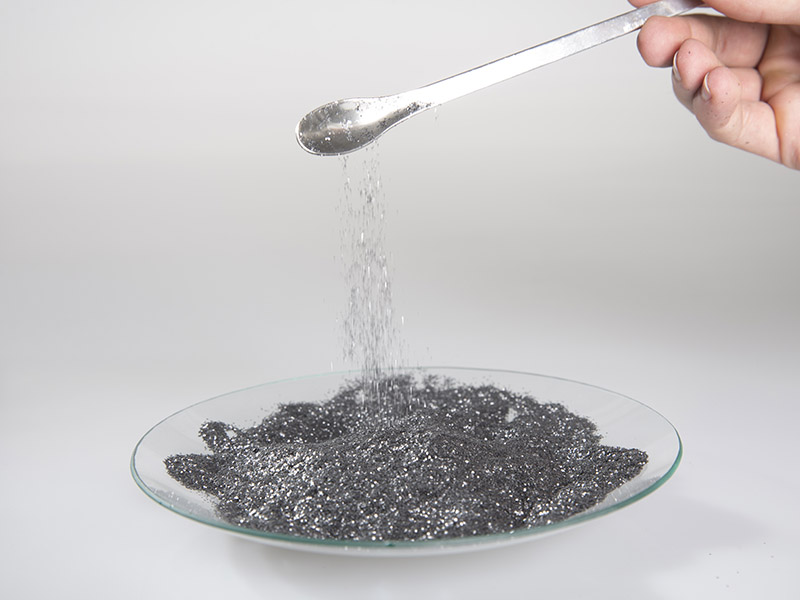 01

Additive of flame-retardanting industry

02

Materials of flexible graphite.

03

Bsorbent materials of battery

04

Additive of lubricant

05

Additive of refractory.

06

Rubber products such as conveyer belts

07

Energy storage systems

08

Coating and plastic foils
Technical Properties: (Special Specs meet to customers' requirements.)
Name

Size

Expansion rate(ml/g)

PH

Value

Volatile

(%)

Moisture

(%)

Carbon

content(%)

Sulphur content(%)

Expanding temperature

Normal expandable graphite

32mesh

200-400

3-7

≤15

≤1

85-99.5

≤2.5

≥950℃

50mesh

200-350

3-7

80mesh

150-250

3-7

100mesh

100

3-7

150mesh

100-120

3-7

Ultralow sulphur expandable graphite

32mesh

200-400

3-7

≤10

≤1

85-99.5

≤0.02

≥950℃

50mesh

200-350

3-7

80mesh

150-250

3-7

100mesh

100-200

3-7

High purified carbon expandable graphite

32mesh

200-400

3-7

≤12

≤1

≥99.8

≤2.5

≥950℃

50mesh

200-350

3-7

80mesh

150-250

3-7

100mesh

100-200

3-7
● Lead time: 15 days
● Packaging Details: seaworty packing according to customer's demand
● Delivery Port:Qingdao,China
● 5kgs-25kgs Paper Plastic Bag
● 100kgs-1000kgs bag
● 5-20kgs drum