Product Detail
Product Tags
Description:Flexible graphite sheet is made with pure expanded graphite. "Sungraf"brand flexible graphite sheet has a high purity of 99% carbon content
better chemical resistance, better thermal conductivity, and better sealability.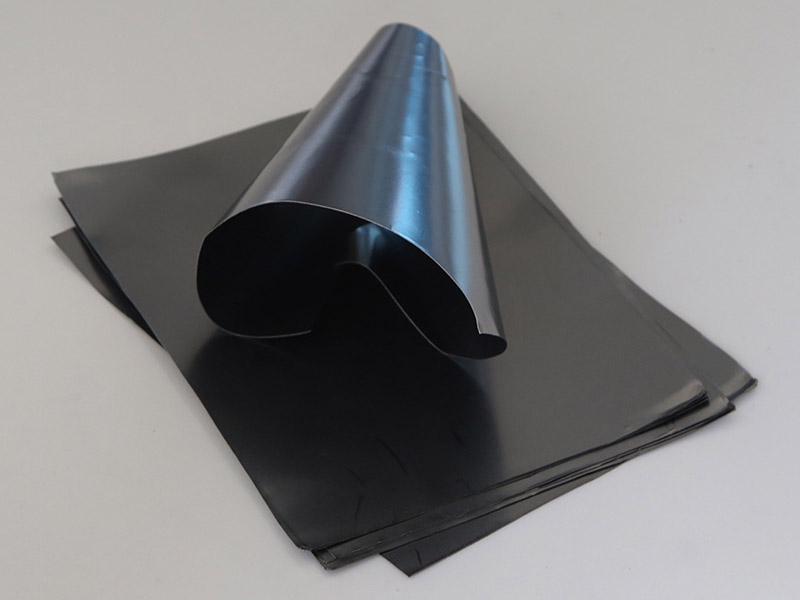 01

As gasket material, it is usually fabricated into Graphite Laminate, reinforced graphite sheet

02

widely used in fluid sealing applications: flange gasket, spiral wound gasket, heat exchanger gasket, etc.

03

It can also be used as solid lubricant in metal stamping and forming applications, or as heat liner in industry furnaces and other heating device.  
| | | | |
| --- | --- | --- | --- |
| Type | Thick (mm) | Width (mm) | Length(mm) |
| In Sheets | 0.2-6.0 | 1000, 1500 | 1000, 1500 |
| In Rolls | 0.2-1.5 | 1000, 1500 | 30m-100m |
Technical Properties: (Special Specs meet to customers' requirements.)
SGM-A

SGM-B

SGM-C

SGM-CC

Carbon Content (%)

99.5

99.2

99.0

99.0

Sulphur Content (PPM)

200

500

1000

1200

Chloride Content (PPM)

20

30

40

50

Density Tolerance (g/cm3)

±0.03

±0.03

±0.04

±0.05

Thick Tolerance (mm)

±0.03

Tensile Strength (Mpa)

≥4.0

Compressibility (%)

≥40

Recovery (%)

≥10
SGM-C Flexible graphite sheet Technical Data
Density
1.0g/cm3
Carbon Content
99%
Ash Content ASTM C561
≤1%
Leachable Chloride ASTM D-512
50ppm Max.
Sulphur Content ASTM C-816
1000ppm Max.
Fluorides Content ASTM D-512
50ppm Max.
Working Temperature
-200℃ to +3300℃ Non-Oxidizing

-200℃ to +500℃ Oxidizing

-200℃ to +650℃ Steam

Pressure
140bar Max.
Tensile Strength
998psi
Stress Relaxation DIN 52913
48N/mm2
Creep Relaxation ASTM F-38
<5%
Compressibility ASTM F36A-66
40 – 45%
Recovery ASTM F36A-66
≥20%
Ignition Loss
Less than 1%(450℃/1Hr)

Less than 20%(650℃/1Hr)

Sealability ASTM F-37B fuel A
<0.5ml/h
Electrical Resistance
900 x 10-6 ohm cm parallel to surface

250, 000 x 10-6 ohm cm Perpendicular to surface

Thermal Conductivity
120 Kcal/m Hr. ℃ parallel to surface

4Kcal/m Hr. ℃ Perpendicular to surface

Thermal Expansion
5 x 10-6 /℃ parallel to surface

2 x 10-6 /℃ Perpendicular to surface

Frictional Coefficient
0.149
PH
0-14